Class Reunion, 1997

---
Visiting at our house in 1993

---
His Fan Club !

---
Mom and Dad Barton, 1994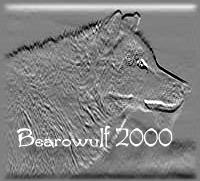 He is a Hybrid Wolf hobbyist, who has a pair of these unique creatures at his home.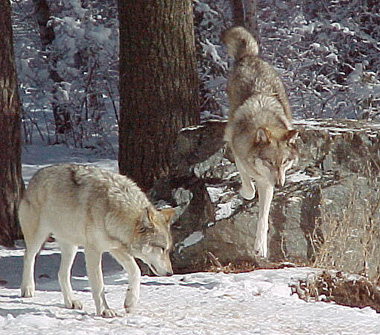 Click on the paw print below to learn more about Hybrid Wolves/Wolfdogs:


He also performs in a band and is a great fan of good music, especially Rhythm and Blues.






Larry grew up in a large family, including Mom and Dad, four brothers and a sister. Having met in 1964, he and I were next-door neighbors, classmates and one of my best friends while growing up. We also rode the school bus together. He, his younger sister, younger brother and I spent a great deal of the summer and many winter days together; talking, laughing, arguing, pulling pranks and adopting virtually every kind of animal (be it wild or domesticated) imaginable. Other times we whiled away the hours burning up the phone lines.
Larry was always kind and polite, but I had a bit of an ornery streak. Thankfully, Larry has a gentle and forgiving nature, because at times, I was unmerciful. Afterwards, I would feel guilty for being such a "rotten brat".
Larry and I have remained friends for 36 years. He is one of the most kind, thoughtful and generous persons that I know. Through thick and thin, no matter what...I knew that I could always count on my "buddy". This page is dedicated to him...for putting up with me for all of this time !


Love Always,
Sue
Hey, come visit me anytime at :